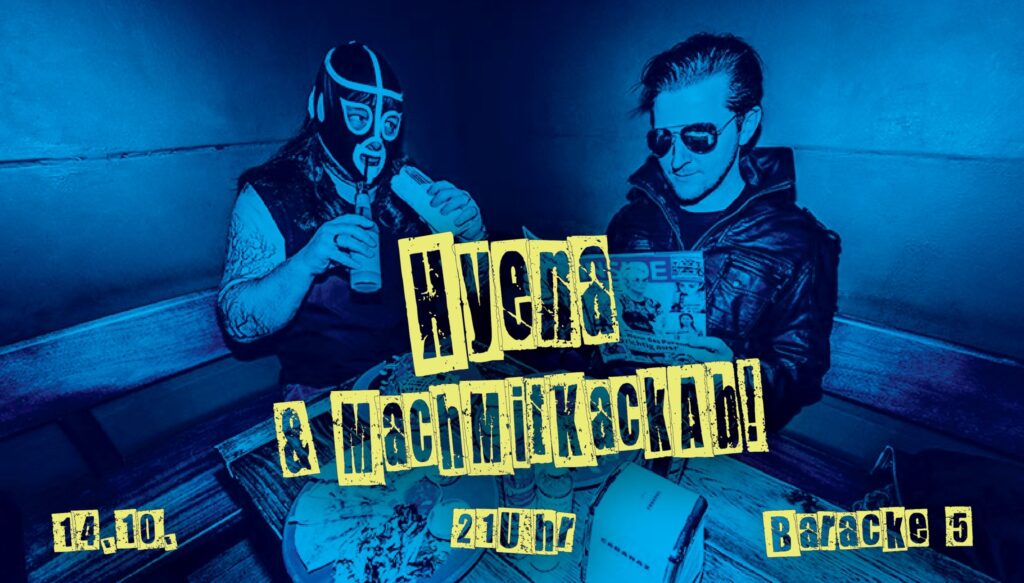 Choice of name…
Every band knows it's difficult.
Dirty, tough… wild… rude:
Hyenas! Punks of the animals. Just like the music.
A beast. And two-faced.
Hyenas are enduring animals. They are preditors but don't mind eating carrion. They are manly nocturnal. During the day they sleep in burrows or hide in bushes.
Hyenas love rotten flesh and dig up bodies in cemeteries. They mark their territory with a stinking secretion from their anal sac.
Also all of them build dung pits close to their territory's borders.
So, if the shoe fits, wear it.
H¥ENA: two-men-power-blues-punk for fans of Turbonegro, The Bronx, Rory Galagher, Beasty Boys, Motörhead and Gillette abdi.
http://www.hyena.bluespunk.de/
Support: Mach Mit Kack Ab