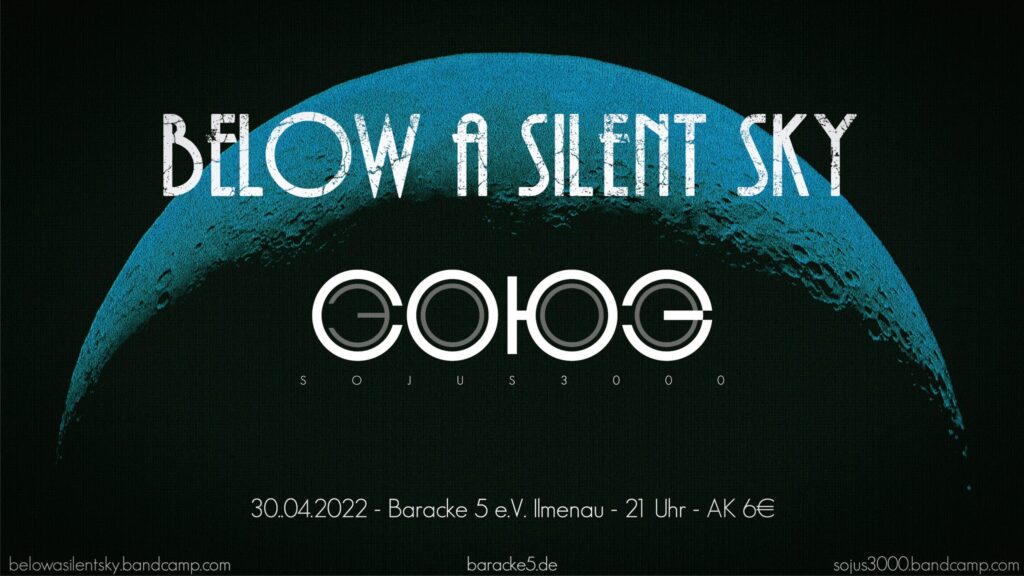 Below A Silent Sky – Instrumental Post Metal / Sludge / Psychedelic, Ilmenau
Eine durchdringende Mischung mit der die Instrumentalband Below A Silent Sky die Hörer in ihren Bann zieht. Mit ihrem aktuellen Album A View From Afar bewegen sich die vier Ilmenauer in düsteren Gefilden. Mal mit zähem Tempo voran schreitend, mal wird mehr Fahrt aufgenommen und immer wieder sorgen die erlösenden Melodien für neue Energie, noch tiefer in diese karge Klanglandschaft vorzudringen.
SOJUS3000 – Postrock, Postmetal, Doom-metal, Ilmenau
SOJUS3000 are wandering somewhere between Postrock, Post- and Doom-Metal while creating the perfect seating accommodation for a monumental inner cinema. Comparisons with bands and artists like Daturah, Mogwai, God Is An Astronaut, Pelican, Toundra, Russian Circles or Omega Massif were already made.